A new way to educate and to foster young talents: this – and much more – is what the ISKO I-SKOOL™ program stands for, as ISKO Senior Executive ISKO I-SKOOL Project Irem Orhun explained in a beautiful interview recently released on Sportswear International.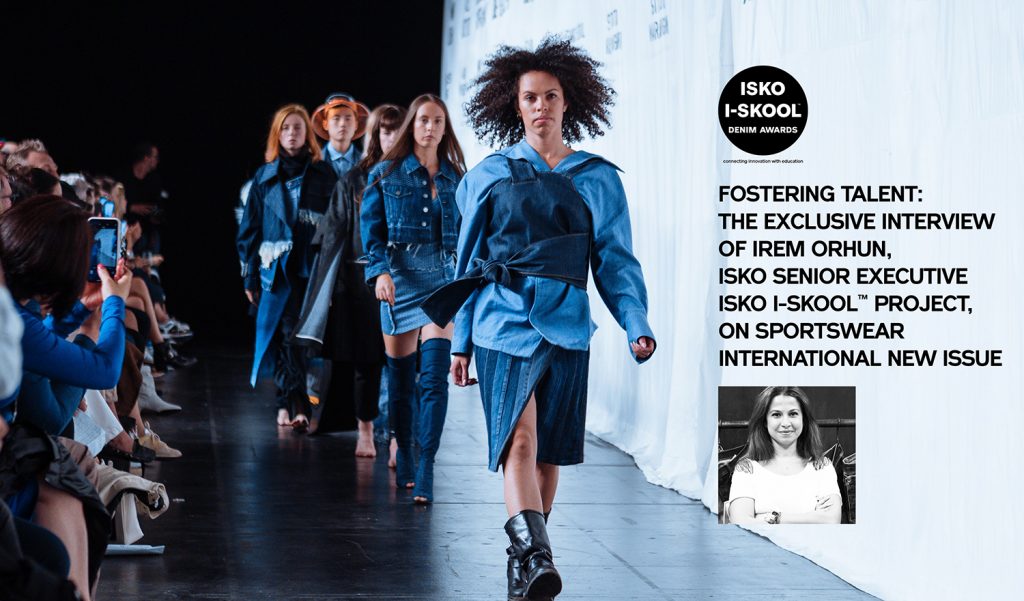 In today's fast paced environment, where innovation and technology continuously alter the state of things, staying on the cutting edge requires a new way of educating. For the denim sector, ISKO I-SKOOL™ has been doing just that for design students and young professionals since 2013.
Keeping the focus on the main goals of the project – to provide a fully-comprehensive denim experience to its participants, supporting their creativity connecting them with the fashion industry – the article highlight how none of this could be possible without taking into account also consciousness and responsibility. These two key elements are not only crucial within the ISKO I-SKOOL™ setting, but are also fundamental for the development of a better industry in the long-term. By involving industry players, asking them to share their knowledge and to provide valuable tools to the youth, the program allows them to actively support this process too.
The creation of ISKO I-SKOOL™ is a great example of the mutual benefits swinging open the doors of the industry for students, young professionals and companies can bring. Knowledge sharing is no longer the sole responsibility of colleges and universities. If there is a knowledge or skill gap and  our company has the means to fill it, then throw that brief into the student stratosphere. The answers  to today's challenges lies in the brains of the youth.
Written by Travis Rice, the article can be found in the April printed issue Sportswear International.

Click on the image to read the full article.