The fourth edition of ISKO I-SKOOL™ Denim Awards crowned as winner the Team from POLIMODA, led by Sara Giordano with its wonderful project "Doublering".
The project they've presented was evaluated during the jury meeting, where each of the 5 finalist team (single participant or team leader) had 15 minutes to present their project to the international jury of the Marketing Award chaired this year by Livia Firth (Founder and Creative Director of Eco Age Ltd.).
The jury based its decision on 7 main criteria:
– Completeness of the analysis and strategy
– Definition of a distinctive market position
– Coherence of the value proposition throughout storytelling and touch points
– True applicability of strategy
– Tactical innovations
– Clear and engaging storytelling
– Creativity, originality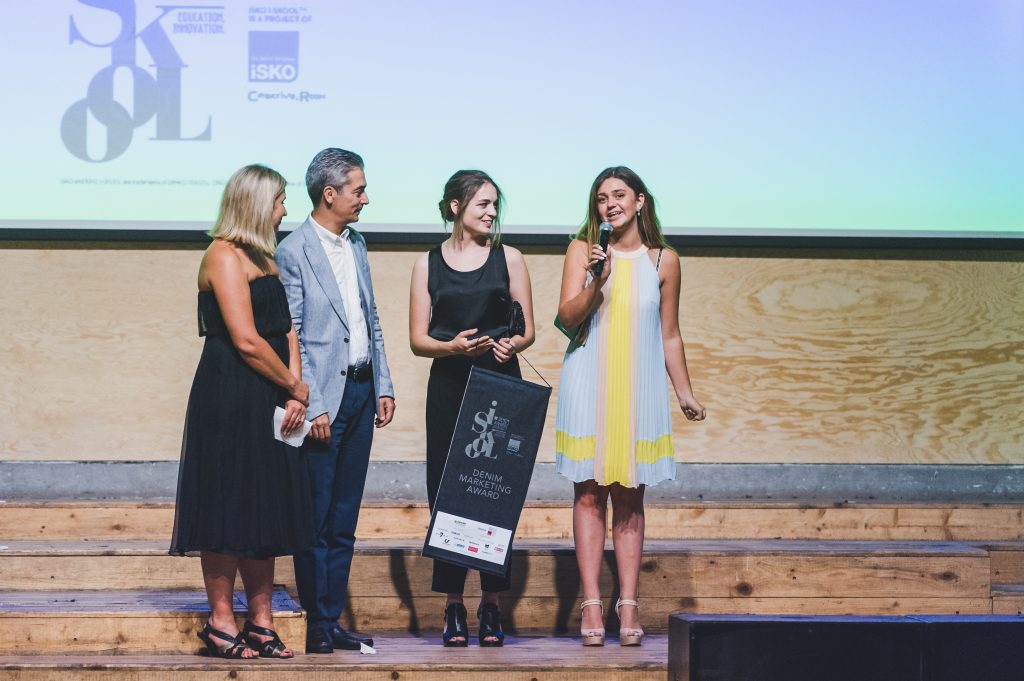 At the end of a very tough competition, the team from POLIMODA was awarded as the best project .
"This is how they presented their project"
"Doublering is an upcoming brand that brings disruptive innovation to the industry by proposing sustainable wedding dresses made of denim with the price range between $850 and $1850.
The brand pursues a major task, which is raising awareness of ecological and social issues that take place in the modern world by proposing an alternative and sustainable way of creating fashion. The brand distributes in concept stores of several chosen big cities of the US and Europe to reach its clients.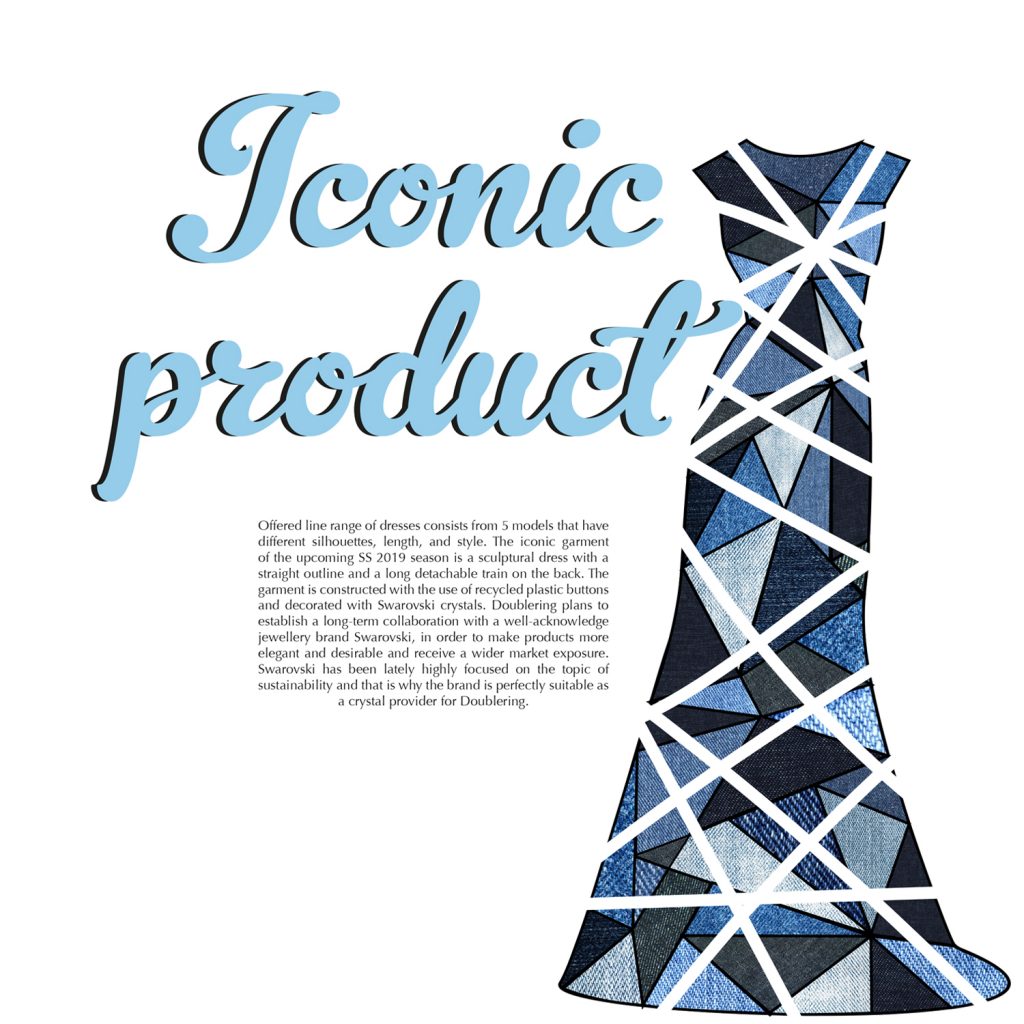 The name of the brand indicates the method of traditional denim production, in which the ring spinning system is used for the creation of both the warp and the weft. The image of the ring also combines with the idea of the marriage proposal, which gives direct reference to the line rage of products offered. The name of the brands indicates the never ending promise of the future engagement that brand's client will give to the denim fabric, focusing on the sustainable and eco-friendly production.
The tagline of the brand directly refers to the occasion of use of the product. The game of words created in the tagline is made by the combination of letters coming from the most desired question of every young women 'Would you marry me?' with the name of the iconic fabric used by the company. The tagline has a relation with iconic denim fabric, which is going to make the brand recognized by the market, creating a new selling proposition".