ISKO I-SKOOL™ and Betabrand, supporting partner of the brand-new edition of the international denim contest, team up to launch the exclusive Denim Designed Challenge.
Through the unique Betabrand crowdfunding platform, users will be able to vote for their favorite design project amongst the shortlisted ones selected to participate in the ISKO I-SKOOL™ 4 Denim Design Award. The winning student will see its design proposal turned into a real garment thanks to the Betabrand crowdfunding platform system and will be flown to San Francisco to spend a week at the Betabrand Headquarters.
Moreover, the contest goes viral thanks to the special promotion dedicated to users who, before voting, will send the voting link to a friend or share it on social media, getting up to $15 in store credit to use toward anything on the site without restrictions.
How to vote and get your in store credit
1. Visit the Betabrand crowdfunding platform page dedicated to the Denim Design Challenge
2.Create an account or log in using your email or Facebook account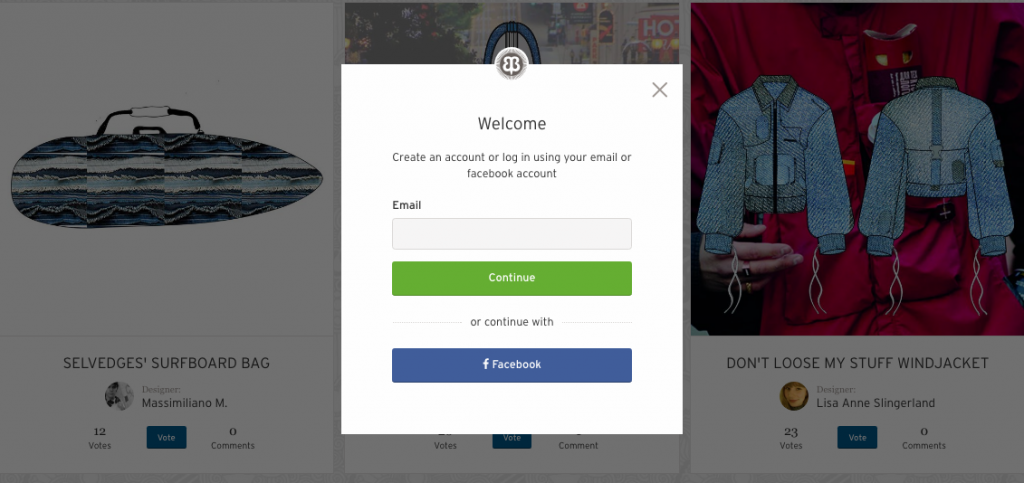 3.Recharge the page and copy the link on the pop-up windows, send it to a friend or share it on social media
and you will get $5 as soon as they click your link. You can repeat up to 3 times to get up to a maximum of $15 in store credit.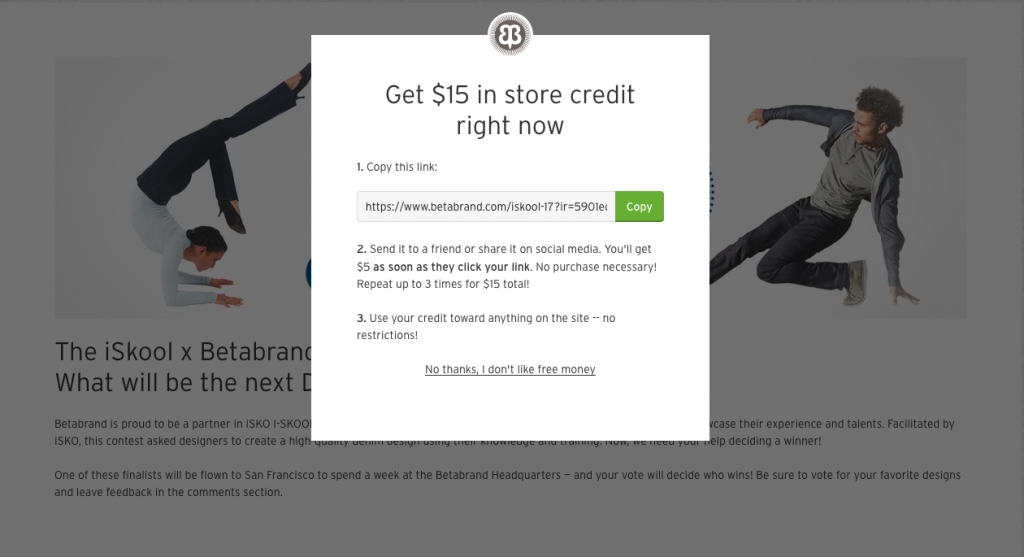 4.Vote for your favorite design and help us decide what to make!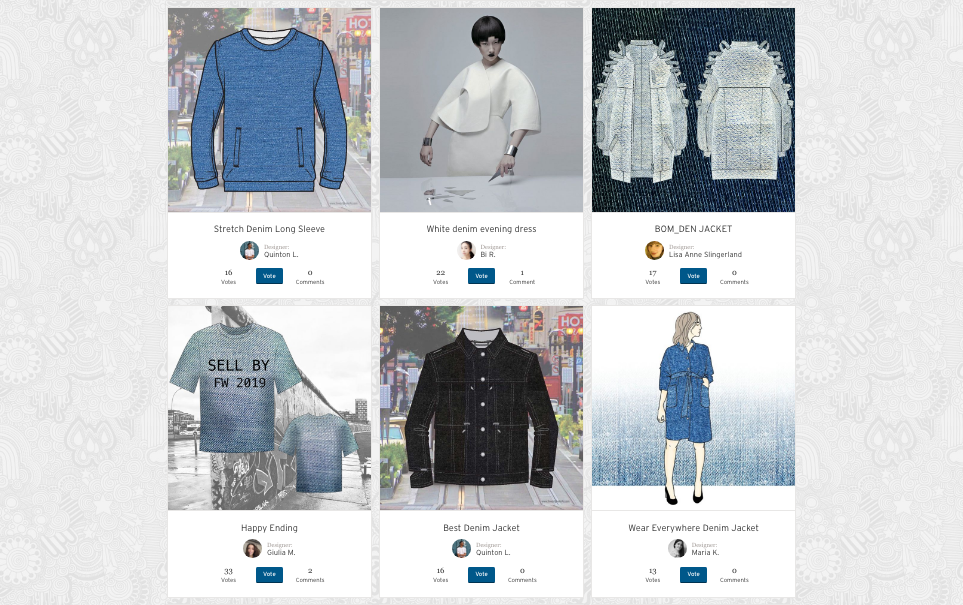 5. And don't forget to follow ISKO I-SKOOL and Betabrand on social media.