Milan, November 14-15th – During the top global event Decoded Fashion presented by e-Pitti.com, Fabio Di Liberto, ISKO™'s Brand Director, officially illustrated and launched ISKO I-SKOOL™ 5th edition along with its new Creative Theme.
Where better to announce the brand-new edition, but e-Pitti.com's Decoded Fashion in Milan, the top global event series that connects decision-makers in the fashion, beauty and retail sectors with technology companies. The international summit took place in the suggestive setting of Talent Garden in Milan, on November 14th and 15th, an event of which ISKO™ was a proud premium partner.
ISKO I-SKOOL™, the outside-the-box school award promoted by ISKO™ and its design lab CREATIVE ROOM™ has been challenging students all over the world since 2013. This year the contest's fifth edition will involve students from the best fashion schools in the world for the academic year 2017/2018.
The Creative Theme of the 5th edition is "UnDocumented", and it will ask students to think of denim not only as a groundbreaking force in social history but also as a motor for as-yet unimaginable change.
"How can we look back and move forward? What is the new forward? Denim has been the lead in dressing social changes happening under the layers of society for more than a hundred years. What will be its influence in the future? How will we document the society to come? UnDocumented is a blank statement, it is a state of non-confinement, a citizen of planet earth free to navigate the world geographically, an idea that has yet to be documented, something unseen that speaks a new language, the undocumented future of denim growing from previous documents. It is the non-official history of humankind and how denim will continue to move with it from behind the wheel. UnDocumented: people leading a world in which a connective tissue – denim – unites them all".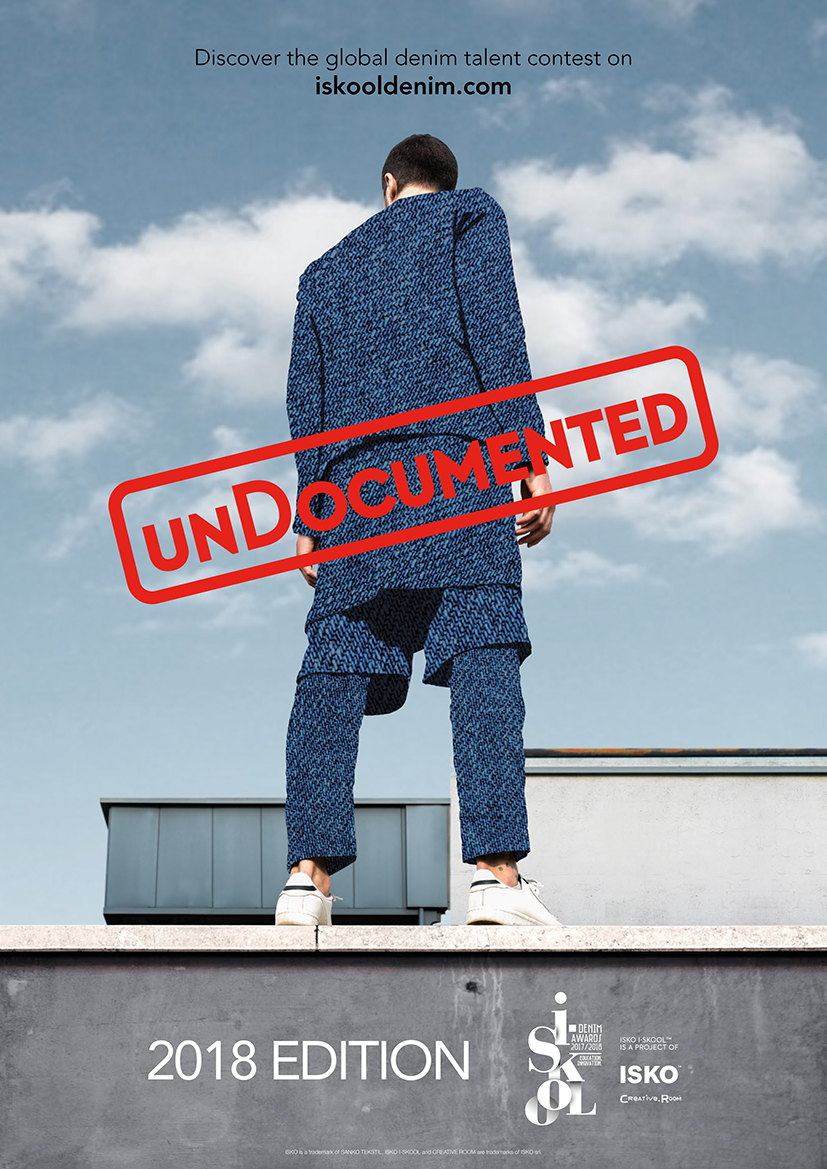 "I am very honored to launch the ISKO I-SKOOL™ 5th edition from this prestigious stage", said Fabio Di Liberto. "The success of the previous editions confirms the cultural and educational role of the project for the industry and is one of the cornerstones of ISKO™'s sharing-focused approach".